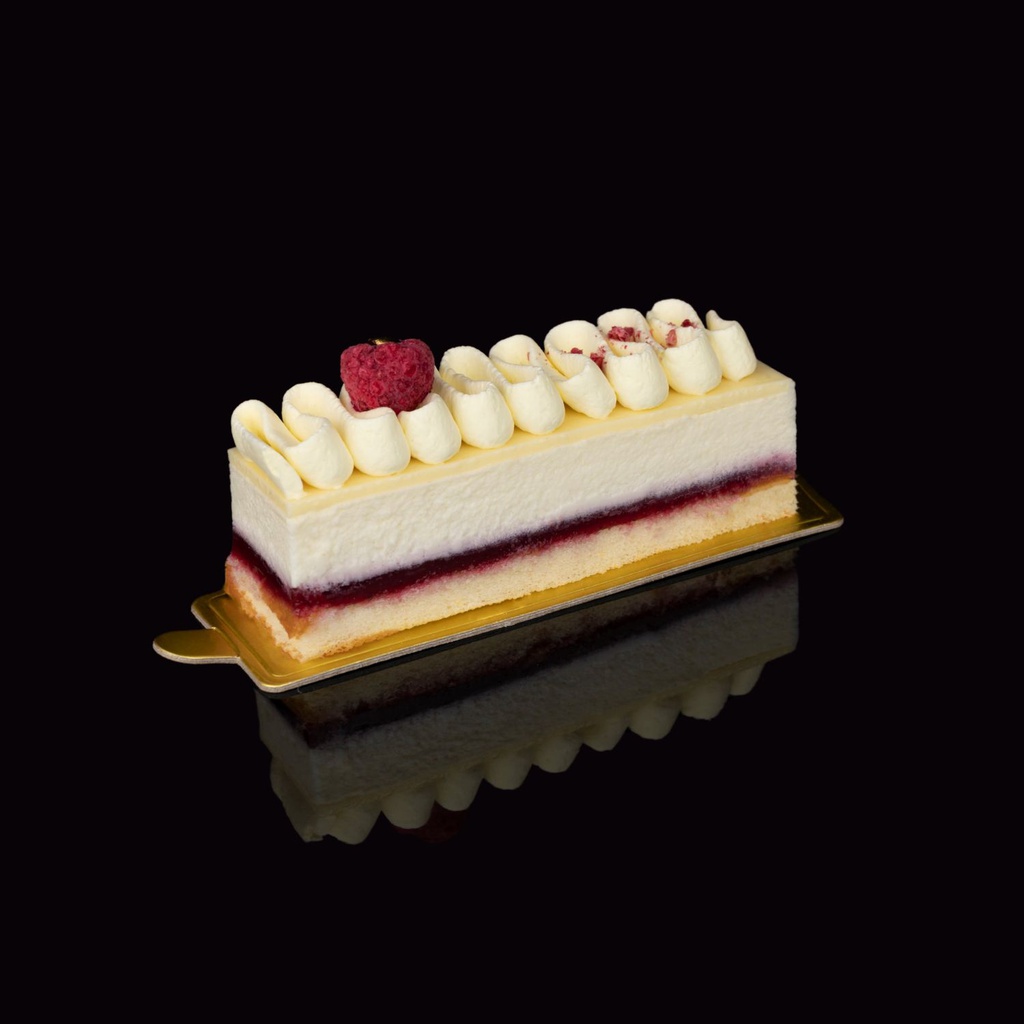 Lychee Mousse Petit
Luscious lychee mousse layered on sweet raspberry jelly and white sponge base, topped with a white chocolate bar and decorated with fresh cream, finished off with dry, tangy raspberry pieces and gold flake.

Contains: Egg, gluten (wheat), milk & soy.
Processed in the same facility as products containing peanuts, sesame and tree nuts.
---
Store Pickup Only!
If you require this urgently, please call us 09 274 7744.
Cakes not collected within 2 days from the requested pickup date will be discarded and no refunds will be made.
Share this product:
This is a preview of the recently viewed products by the user.
Once the user has seen at least one product this snippet will be visible.
Recently viewed Products